Laptop Radioing Session – Radio JungleCiani – Stagione VI –  Noi odiamo l'America – 20/01/2023
---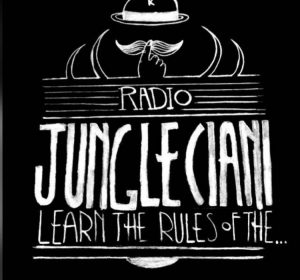 Oggi Radio Jungle Ciani torna numeroso! 5 speaker pronti ad intrattenervi in questo grigio e freddo venerdì invernale! Abbbiamo parlato di sogni, maranza e poi l'atmosfera si è fatta spicy con un super
gossip raccontato da Jayron!! Conclusione con una riflessione sull'America, the Land of Dreams e goodbyee!
Speaker: Hnina, Rafael, Arianna, Ivy, Jayron.
lista canzoni:
Little Freak – Harry Styles
All I want – Kodaline
Super Rich Kids – Frank Ocean
Runaway Baby – Bruno Mars
© Radio JungleCiani – 2023