KEEP FIT WITH RADIO! Puntata 4: La politica delle immagini
---
Domenica,  29 settembre 2019:
4° puntata di KEEP FIT WITH RADIO 2019!
In onda ogni giorni fino al 6 ottobre 2019, dalle 12.30 alle 13.30 su Radio Gwen.
All postazione radiofonica al BEE di Lugano:
Parte 1
Conduce: Denis
Speaker 2: Fernando e Martina
In regia: Mosy
Tema: LA POLITICA DELLE IMMAGINI
Nella quarta puntata di Keep FIT With Radio la redazione della giuria Young&Kids recensiscono lo spettacolo SAND IN THE EYES di Rabih Mrqué.
Playlist:
Compagni di banco – Il Saggio  > www.facebook.com/ilsaggiomusic
The static age – Green Day (21st Century Breakdown, 2009)
Signs – Danitsa (Ego, 2017) > https://evidencemusic.bandcamp.com/album/ego
Uprising – Muse (The Resistance, 2009)
The War – Angels & Airwaves (We Don't Need to Whisper, 2006)
Cemalim – Altin Gün > https://altingunband.bandcamp.com/album/cemalim
---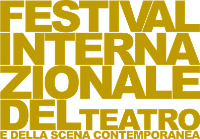 "KEEP FIT WITH RADIO" è un progetto nato da una collaborazione tra Radio Gwendalyn e la sezione giovani del Festival Internazionale del Teatro e della Scena Contemporanea (FIT).
La redazione si compone dalla giuria YOUNG&KIDS del FIT presenti in tutti gli angoli e i marciapiedi del FIT per raccogliere opinioni, dibattiti e idee sul teatro contemporaneo. Ma anche serissimi in veste di critica teatrale.
Quest'anno il progetto redazionale è curato da Monica Ceccardi.
Messa in onda e formazione radio a cura di Alan Alpenfelt.
---
Progetto sostenuto dalla FSRC/SRKS e InfoGiovani.